Westchester Lakes features popular amenities, including a community pool, a clubhouse and tennis courts.
Pool
Residents have access to a large pool and kiddie pool as well as the use of tables with umbrellas, lounge chairs, picnic tables, and a stationary barbecue grill.
There are no lifeguards on duty. Members and guests who utilize the facility consent to the assumption of risk and waiver of liability.
Residents who are current in their HOA assessments are granted a digital key card to use for entry into the gated area next to the Clubhouse. For key card requests, questions, and pool party reservations contact Account Manager, Melanie Hutchinson.
To review the pool rules, click here.
---
Clubhouse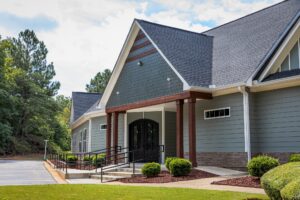 Westchester Lakes proudly features a community clubhouse for residents located at 2500 Westchester Way.
Newly built in spring of 2021, the clubhouse is equipped with one ADA restroom, a full-size kitchen with a sink, dishwasher, microwave, range, refrigerator, and an event space that is approximately 1500 square feet.
WLHOA hosts a variety of social activities for residents that include Friday Night Game Night for adults, annual senior brunch, activities for kids and most recently free Yoga led by one of our residents who is a licensed Yoga instructor. Residents can also rent the facility for personal use and for a modest rental fee. The HOA uses proceeds to host events for residents at the clubhouse like Game Night, Senior Citizen Annual Brunch, and Halloween fun for children.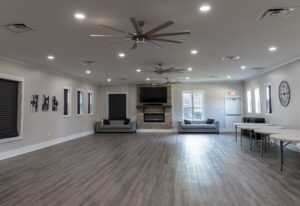 For more information or to rent the facility, please read the WLHOA Clubhouse Reservation Policy.
---
Tennis
Westchester Lakes is a swim and tennis community. The gated court is located next to the Clubhouse at 2500 Westchester Way and is accessible to residents using their keycards.